History of journal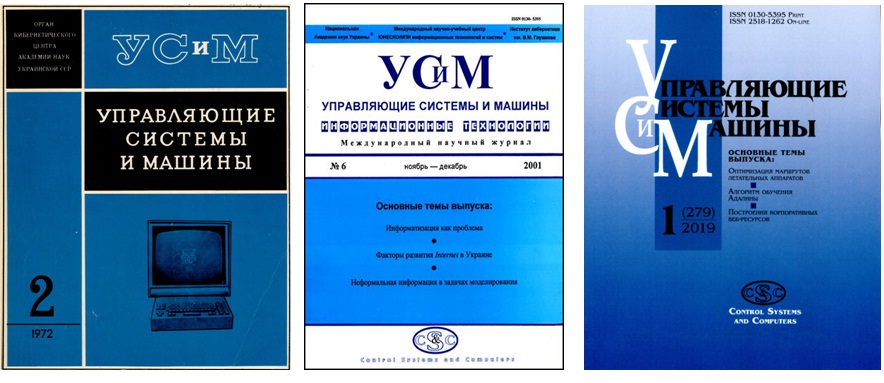 From 1972 to 2019 journal are named:
Upravlâûŝie sistemy i mašiny, ISSN Print 0130-5395 (1999-2019)
Upravlâûŝie sistemy i mašiny, ISSN Online, 2518-1262 (2016-2019)
https://doi.org/10.15407/usim.
The first issue of the journal appeared in the Institute of Cybernetics of Ukraine in September 1972.
Academicians Glushkov V.M., Malinovskiyi B.N. and Skurikhin V.I used to be the Editors-in–chief of the journal.
Cor. member of NAS Ukraine Gritsenko V.I. is an Editor-in-chief nowadays.
From the 3rd issue (281) 2019 in connection with the publication of the Law of Ukraine "
On Ensuring the Functioning of the Ukrainian Language
as the state language
" No. 2704-VIII on 25.04.2019 and in order to comply with modern world standards, the decision was made to rename the journal to "Control Systems and Computers".
Certificate of state registration of KV no 23933-13773 PR from 26.04.2019.
The journal publishes original scientific articles in the field of informatics and information technologies, imaginative thinking, methods and means of knowledge processing.